Arrow Keys URL Keyboard Free
You can type URL easily!!   日本語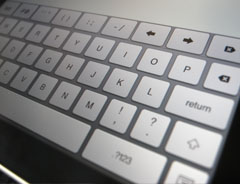 You can type with Arrow Keys !!
Update : 9 May 2011
Easy to type URL for iPad.
*Arrow Keys URL Keyboard

With Copy function

Attention: This Arrow Keys works ONLY in our Apps.
Arrow, delete, www. Keys for URL input.
Copy button for pasting other app.

Copyright (c) 2009 - 2020 Educare All Rights Reserved.